Purchase the Best Sewing Machine for Beginners from Top Brand to Budget-Friendly One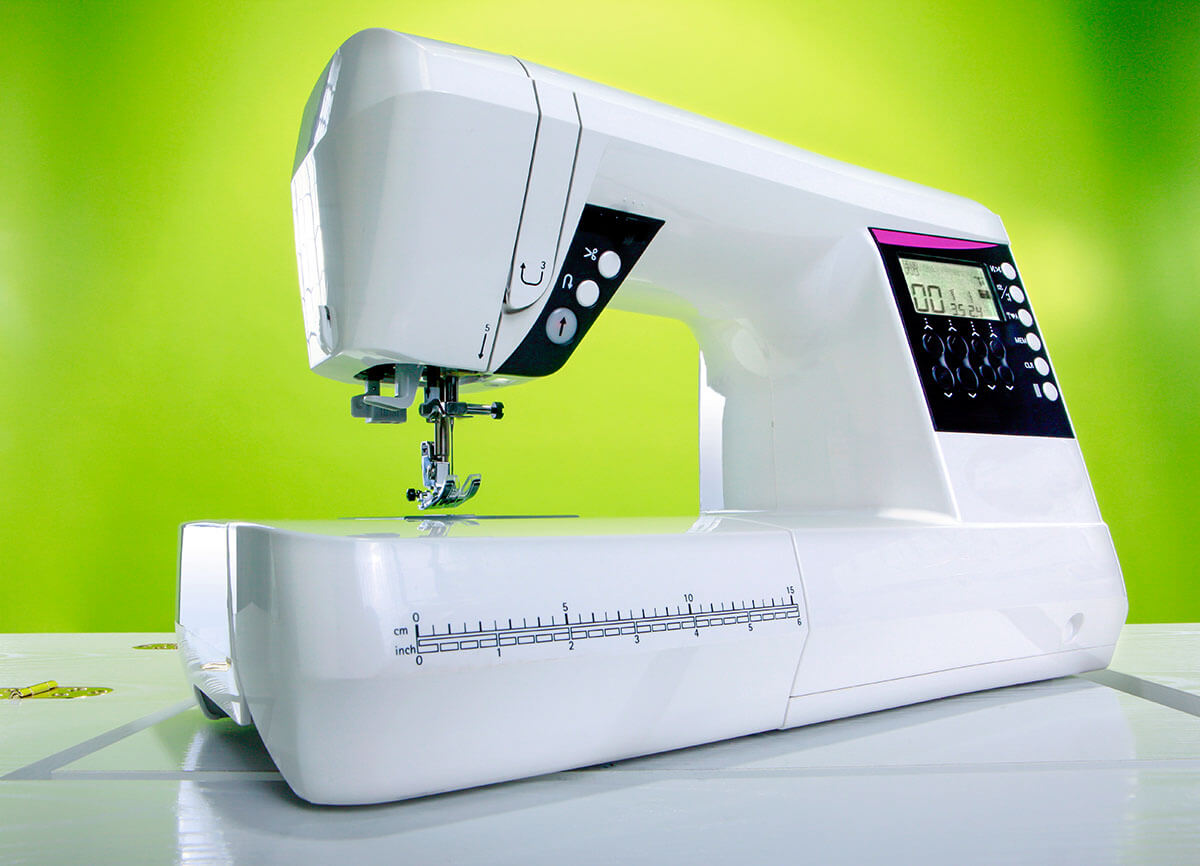 The aesthetic creation of sewing, embroidery or quilting starts with buying a good sewing machine that will convert your dreams and imagination into reality. No one can deny the essentiality of a good sewing machine for sewing clothes. In fact, it is like a part and parcel for sewing. Your valuable cloths or fabrics can be destroyed if you cannot be able to use a good sewing machine.  Preparing your own cloths or completing your DIY sewing projects are not only mind refreshing but also cost-effective and satisfying. Are you looking for finding this soothing experience? Then you must need a good sewing machine that is not only user-friendly but also well-featured.
However, a sewing machine with lots of fancy features may be difficult for a beginner. It will hinder your work than actual help. A beginner's machine should be as simple as ABC and should be as well-featured as a fairy-tale palace which is gorgeous but easy to make and prepare. Always remember, you will not be a beginner all the time. Day by day, you become experienced and skilled enough to handle an upgraded version. So, a beginner's machine should be simple, easy to run, good-featured, durable and have the feature of proving excellent stitching quality. Here we have presented some of the best sewing machines for beginners that you should go through while purchasing a sewing machine.
Beginners' machine – should not be a machine with lots of advanced features that obstruct than support, and should not be too simple to handle that may lack many essential features. 
Our Top Pick:
Image
Type of Sewing
Sewing, Embroidery & Quilting
Automatic Needle Threader
Brother CS6000i – Our winner  – Overall Best for Beginners
Brother – the classical brand name in the sewing market. It is a Japanese brand founded in 1908 and also knows for manufacturing domestic as well as commercial sewing machines, printers, fax machines, and more. Our top pick sewing machine is from this Brand- Brother CS6000i. With the price, you will get a 3-in-1 machine, allowing you to sew embroidery and quilt easily. It is a computerized machine with a free arm and extra-large table. The sewing machine is the ultimate goal for any tech lovers, using at least 120V AC for performing the work. It is really a good one which is easy to operate and perfect for the beginners as well as the advanced. Some of the features that make it our top priority are given below:
Portability: Owing to the use of plenty of plastic material in the construction, the sewing machine is lightweight that allows you to move it around easily.
Stitch options: It offers 60 built-n stitch options along with a speed option of 850 stitches per minute. You can easily adjust and fix the stitch length and width using the display.
One-step buttonholing: Additionally, Brother CS6000i is a one-step buttonholing machine that is best for beginners as the automatic buttonhole system will sew the entire buttonhole in one step. As a result, there is no or less chance for incomplete buttonhole. Moreover, the sewing machine offers seven different stylings for buttonholes, giving you the features to design your button in seven different ways.
7 styles of buttonholding in  Brother CS6000i :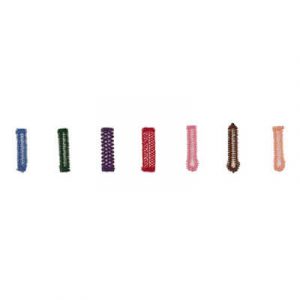 Easy to operate: Brother CS6000i is great for beginners as it is super easy to use. However, intermediate users will also find it handy.
The number of pressure feet: The sewing machine offers 9 different varieties, allowing you to adjust the feet for your requirements.
Sewing type: The sewing machine offers 60 built-in stitches while forward and reverse sewing is also available, offering easy steps for double-stitching. You do not need to stop your work and shift the fabric for double stitching.
Spacious and bright sewing area: Brother CS6000i comes with an extended sewing area that is bright and clear. As a result, sewing dark fabric or for finding a clear vision is not a problem at all.
LCD screen: The LCS display gives you the ability to adjust and customize various features including adjustable speed, auto-needle threader, etc. The hassle-free system is super easy to follow and read. Just touch the screen, select your favorite or desire stitches by clear visualization, and here you go.
User- Manual: The machine comes with a cute and easy user manual. A kid can also understand the sewing machine by analyzing or viewing the user book.
In short, as a beginner, Brother CS6000i can be a great choice because of the excellent amalgamation of price, lightweight feature, easy operating system, and a wide range of stitch patterns. Though perfect for beginners, advanced users may also find many advanced features in this machine.
PROS:
Perfect for starters
Well-featured
Reasonably-priced
Easy to use
Lightweight yet comes with roomy sewing table
Comes with seven extra sewing feet.
Suitable for both thin and thick fabrics.
Can do sewing, some embroidery and quilting.
Drop-in bobbin system
High speed ( up to 850 stitches per minutes)
Include a detailed handbook with amazing illustration and clear instructions
Excellent for quilting.
Includes a plethora of accessories
One step buttonholing and provide 7 different styles of buttonholing
Quiet and does not make noise
Strong dust cover that inhibits dust from building up
CONS:
A great number of stitch patterns may mislead the beginners.
Threading bobbin can be a little bit tough for beginners
Too sensitive foot pedal
Not good for heavy-duty sewing
Because of the use of plastic in the construction, the machine can shake and move while working with thick and heavy fabric.
Do no save your stitch preferences and force you to set the preference always.
Limited spaces for storing accessories.
You can also select Brother CS7000i which is the updated version of Brother CS6000i. Brother CS7000i is also superb for beginners but both intermediate and advanced users will also find an ample advanced feature for boosting their creativity and imagination. However, the only con that I feel about the sewing machine is its weight- it is not portable as it weighs more than 17 pounds. So, if you are looking for something lightweight, then go for Brother CS6000i. Otherwise, Brother CS7000i is the best option for home sewers.
Brother CS7000i vs Brother CS6000i
Image
Brother CS6000i
Brother CS7000i
Number of Built-in Stitches
Brother CS6000i
Image
Number of Built-in Stitches
Brother CS7000i
Image
Number of Built-in Stitches
back to menu ↑
Brother XM2701 – Best Portable and Lightweight Option for Simple and Small Projects
Are you searching for something lightweight and easy to run? Then Brother XM2701 is the best option for you, giving you the chance to learn fast. The sewing machine is too simple to use and allows you to acquire sewing skills quickly. Additionally, it comes with 27 built-in stitches including blind hem, decorative, zigzag, stretch stitches, auto-size buttonhole, and quilting options. It can sew up to 80 stitches per minute. The machine also includes a three-piece needle set, screwdriver, 6 quick-change sewing feet, extra spool pin, and more. Interestingly, the sewing machine includes an instructional video explaining every detailed guideline about the usage of the machine.
Moreover, the one-step buttonholer makes your work easy without letting any incomplete buttonholes while six quick-change sewing feet is suitable for those who are looking for a compact design that does not need much space. Many reviewers express that the model is perfect for those who live in small places. Besides, Brother XM2701 features an easy threading system, automatic needle threader, stitch selector and jam-resistant drop-in bobbin that make it an extraordinary option for the pure beginners. However, though the sewing machine comes with an LED-lit working area, many customers complained that the light is not bright enough for sewing.
PROS:
Super easy to use
Ultra-light ( yes, you can call it in this name)
Inexpensive
Easily portable
Best suited for basic and simple projects
Perfect for beginners
Includes a DVD for setting up the machine easily
Quiet yet powerful sewing machine
One-step button holder allows you to create custom-sized buttonholes
Automatic needle threader
Jam-resistant drop-in bobbin
Easily pick your desired stitch type by using the stitch selector dial
CONS:
Non-adjustable pressure feet
The LED light does not provide enough lighting.
May face difficulty while threading the bobbins
The body is made with lower quality plastic
back to menu ↑
SINGER Start 1304 – Best Electric Sewing Machine for Starters
Singer is a trustworthy name in the sewing world. You can undoubtedly trust this brand. Our next pick for a compact sized machine is from this renowned brand- Singer Start 1304. This is the best lightweight yet a heavy-duty option that perfectly suits the beginners. If you are a true beginner, I will suggest you to go for this user-friendly electronic sewing machine and one of the reasons for telling so is its preset stitch measurement options. As a starter, it will be really difficult for you to fix the width and length of stitches. Fortunately, you do not need to worry if you choose this super-cute sewing machine.
But wait!! If you are thinking what will you do after learning the basics? Should you need another advanced option?
Actually, the answer is no – most of the time. The sewing machine offers six built-in stitches and four-step buttonhole process which are enough for creating different types of sewing patterns and designs. Many advanced models come with lots of additional features but ultimately people rarely use those features.
The six built-in stitches allow you to choose your desire stitch through a simple press of a dial. Using the straight stitch with different lengths, you can sew the basic sewing while using zig-zag with varied widths; you can attach an appliqué to your clothes. Wait- there are more stitches–satin, scallop, and blind hem. You can decorate your clothes with the scallop stitches and can make an aesthetic border or you can create flowers, leaves or other designs. On the other hand, blind hem allows you to connect two pieces of fabrics where stitch threads will be invisible or nearly invisible while the four-step buttonhole feature helps you to create buttonholes with ease.
Additionally, the sewing machine also includes a printed threading diagram, three basic presser feet, a free arm, a tension adjusting feature, and an automatic bobbin winder. The threading diagram saves a lot of your time, giving you the opportunity to look at the instructions without searching from a lengthy manual or YouTube videos. Similarly, the free arm facility is best for hemming sleeves, collars, cuffs and trousers. Twain needle sewing is also possible with this machine and the vertical dial spool pins make your sewing work as easy as ABC. Moreover, because of the use of a smooth motor, the machine does not create any high noise at the highest speed, let alone the normal speed.
Last but not the least, if you buy this sewing machine, you are allowed to join online classes where you can learn the basics of sewing including how to set up and operate the sewing machine, how to sew the basic stitches such as a hem, buttons, and zippers.
However, some users complain about the difficulty of bobbin adjustment and they also express that threads jam easily in this machine.
PROS:
Best for learning the sewing fundamentals
Compact and small
lightweight yet heavy-duty
Easy to operate
Comes with preset stitch measurements
Portable
Easy threading system with the threading diagram calibration
Automatic buttonhole
Removable extension table
Low maintenance
Not noisy
CONS:
Preset stitch length and width may limit the advanced sewers
Hard to adjust the bobbin
Thread jams easily
A limited number of stitches
Preset and fixed (5mm) width control
back to menu ↑
SINGER 4423 – Best Heavy Duty Option for Beginners and Suitable Tough Projects as well as Simple DIY, Fastest Speed
If you are looking for something heavy-duty, then Singer 4423 is the best option for you that not only provides longevity but also ensures excellent sewing, no matter whether you are using thick fabrics like leather, denim, curtain, rugged fabric like upholstery or thin fabrics like cotton, and satin. Featuring 23-built in stitches and one-step fully automated buttonhole, the machine is perfect for the passionate seamstress.
Differentiate it from other sewing machines, it has the fastest speed and can able to craft up to 1,100 stitches per minute. Other essential features that make it as one of the best options for the starters are given below:
Four different presser feet:The four different presser feet of the machine gives you the freedom to work effectively for various purposes. Such as, you can use the buttonhole foot for attaching ribbon slots, buttonholes, etc. while the zipper foot is designed for creating perfect zippers, cord, and pipe. Moreover, the button sewing foot helps you to add buttons nicely. Lastly, using the all-purpose foot, you can complete a wide array of sewing tasks, starting from straight to zigzag stitches.
Adjust the presser feet for sewing different types of fabrics.
Body-construction:As for its interior body, heavy-duty metal is used while stainless steel bedplate is also attached. Apart from these, the sewing machine boasts for its strong motor which is 60% more advanced than the normal sewing machine, allowing you to create finer works even in the thick materials.
Automated needle threader: This feature helps you to thread the needle easily by following a printed path in your sewing machine. Therefore, threading the needle's eye will be as simple as an ABC for you, no matter if you have poor eyesight.
Automated needle threader – Your eagle eye for sewing.
LED light: LED light provides a well-lit area for a clear vision for sewing.
Other features: Apart from the above-mentioned excellent features, the sewing machine also includes bobbin with a clear case, Snap-on presser feet, adjustable thread length and more.
However, many users claim that they require repair after using the sewing machine in several types. Some of the common problems they faced were misalignment of the presser foot, timing belt, string tangles, bobbin problems, etc. It is better to fix the problems as early as possible.
PROS:
Suitable for various fabrics – both thick and thin
Suitable for the newbie, best for pro
Easy to operate
Heavy-duty motor
Super sturdy as some of the parts are made with stainless steel
Affordable
CONS:
Too fast to handle
Noisy
Don does not provide a detailed manual
May face thread tangles
Technical problems
Does not come with hard case
However, those who are passionate and have extra bucks may go for the upgraded version of Singer 4423 – Heavy Duty 4432 Sewing Machine or Heavy Duty 4453 Sewing Machine. Both Singer 4432 and Singer 4453 are identical in nature where the only difference is that Singer 4452 includes additional bonus accessories that include walking Foot, non-stick foot, clearance plate, and heavy Duty Needles – Size 16. Talking about the similarity, Singer 4423, Singer 4432 and Singer 4452 offer 1100 stitches per minute, automated needle threader, 4 different types of the presser foot, adjustable stitch width, and more. The only difference between Singer 4423 and Singer 4432 or 4452 is the number of built-in stitches. Singer 4423 comes with 23 built-in stitches whereas both Singer 4432 and Singer 4452 have 32 built-in stitches.
In fact, Singer 44 series provide heavy-duty sewing machines. The difference appears in their features. So, if you are looking for something heavy-duty and sturdy, you may go for any Singer 44 series. But be sure to check the features.
Image
Singer 4423
Singer 4432
Singer 4452
Number of Built-in Stitches
Automatic Needle Threader
Singer 4423
Image
Number of Built-in Stitches
Automatic Needle Threader
Singer 4432
Image
Number of Built-in Stitches
Automatic Needle Threader
Singer 4452
Image
Number of Built-in Stitches
Automatic Needle Threader
back to menu ↑
Janome 2212 Sewing Machine – Best Affordable Option for Complete Fresher
Because of the technological advancement and widespread use of technology, people are prone to choose tech products over the manual one. If you are a tech lover or obsessed with smart technology, Janome 2212 will be one of the best options for you. This computerized sewing machine is perfect for pure beginners and even for kids. So, if you are planning to teach sewing to your kids, this machine can be your constant companion. Advanced sewers may also use it as an alternative when their stronger machine needs rest or fixing.
Yes, it is so simple that a kid can use it.
Finding the best sewing machine for beginners may be troublesome until you find this Janome 2212. The machine offers 12 built-in stitches, allowing you to craft different sewing patterns from a simple and clearly labeled stitch selector dial. The stitches come out nicely and perfectly. Moreover, adjusting the stitch width and length is also easy, giving you the freedom to choose your desired pattern and length. You can also lock the stitches efficiently due to the easily reachable reverse lever. The four-step buttonhole works quickly and helps you to add buttons.
Finally, talking about its price, it is super –affordable that let you confused about its durability. Though many economical sewing machines are not suitable for tough projects, Janome 2212 can handle multilayer projects where you need to attach several layers.
However, some users feel that the sewing machine is not great for thick materials including denim, rubber, plastic, leather, suede, fur and other thick materials. In fact, the needle can get stuck if you use a slow setting. On the other hand, it is a front-loader machine where you remove the accessory compartment for changing the bobbin, which may be difficult for the fresher. But, once you habituated to it, the work will be simple. However, the drop-in bobbin is the mostly used counterparts of front-loading bobbin because of its simplicity and user-friendliness.
PROS:
Best for absolute beginners, even for a kid!!
Simple and easy to handle or use
Highly affordable
Good structure
Easy transportation
Low maintenance
Clean and neat ending sewing result
CONS:
Only suitable for the US because of 110-Volt
Not great for advanced users
Not suitable for thick fabrics
Needle jams easily
Tiny sewing table
Harder to change the bobbin ( front-loader)
back to menu ↑
Brother CS5055PRW
Beginners who are looking for something versatile should go for this Brother CS5055PRW which is one of the most-used sewing machines in the USA, Canada, and Europe. Both advanced and starters will be able to use this handy machine as this electric machine is not only simple to run but also offers a wide range of features for experienced users.
This is a large machine with a wide table, making it suitable for larger projects. Threading the machine, both for bobbin and sewing are super-easy. Therefore, beginners will feel comfortable while sewing. Additionally, you do not need to bring up the bobbin each time you need to thread; rather the sewing machine automatically pulls it outside, allowing you to thread the bobbin easily. Though the arm that holds the thread spool is made with plastic, it is sturdy and durable.
The stitches are preprogrammed and created wonderful stitches while the machine guides you to use the right presser foot. Moreover, switching presser foot is super easy.
Apart from these, the machine comes with ad advanced needle threading system that makes your threading work super-easy and giving you the facility of super-fast bobbin winding system. The most important thing about this sewing machine is –the machine is suitable for both thin and thick fabrics including denim, tweed, and more. Finally, the LCD screen is easy to view.
However, some users explain the needle that it ended in the down positing which cannot be changed. However, this can be solved by changing the present program where it is programmed to needle end. Just simply reset it to up position. You will find the procedure in the instruction booklet or user manual.
Another problem mentioned by some of the customers is the screen where the stitch choices are shown. According to them, the lengths and stitch choices listed there are difficult to read because of the font and light. No backlight allows you to read. As a result, you may need additional lighting for working properly.
PROS:
Best for both thin and thick fabrics
Suitable for both starters and advanced
Switching presser foot is super easy
Lightweight
Built-in thread cutter
Handy bobbin threader
Super-easy threading system
Fast bobbin winding system
Excellent feed system
Simple to view LCD display screen
Less noisy
CONS:
The LED light is not very bright.
Constantly jams up and gets all tangled up around the bobber.
Not comes with automatic thread tension
back to menu ↑
SINGER Simple 3232 – Best for the Absolute Beginners
Are you searching for a beginner machine that does not come with fancy bells and whistles without the big price tag? Then Singer Simple 3232 is the best sewing machine for you.
Featuring 32-built-in stitches and one-step buttonholing, the machine provides quality stitches. It is easy to carry, allowing you to move it comfortably for your classes. The machine is also lightweight and can sew even six layers of denim. That means you can sew both thin and thick fabric. Moreover, the instructions are easy to read and clear.
Talking about the stitches, the machine goes perfectly well with a straight stitch on any fabric but does not go well with silk, polyester, and chiffon.
However, the zigzag stitch works excellently on each type of fabric including cotton, chiffon, and silk. But for scallop stitch, the machine does not give you a nice stitch. Similarly, the finishing of the zipper is also not so good.
Apart from these, the buttonhole is subpar or below average and some of the users found it difficult to set up the machine. On the other hand, some users complain that the machine jams often and the tension sometimes becomes unbalanced. Additionally, the machine does not come with an automatic needle threader while the others in the list have the feature, giving you the facility to thread the needle easily.
PROS:
Highly affordable
Portable
Compact
Lightweight
Helpful carry handle
Easy to operate
CONS:
Fairly basic and not for advanced users
Difficult to set up
Average buttonhole
Noisy
Not offers a wide range of features
Most of the material is made with plastic
Average quality
Bobbin jams often
No automatic needle threader
back to menu ↑
Brother XM1010 – Best Easy to Go Machine for the Absolute Beginners
Brother XM1010 is a fully functioned beginner sewing machine that not only provides easy setup but also gives quality stitch.  This is an excellent easy to use machine that amalgamates both mechanical and electronic features, making it perfect for daily use, mending, and DIY. No matter whether you are planning for sewing garments or home décor, Brother XM1010 is one of the best sewing machines for beginners.
The incredible machine comes with ten built stitches including straight, zigzag satin, blind hem, and stretch stitches. Stitching elastic is super easy with its elastic stitch while the automated four-step buttonhole allows you to attach the button easily. Moreover, the blind hem gives you nearly invisible stitch. With the machine, you can do almost everything – mending, quilting, or even appliqué.
Look no further than the BrotherXM1010 if you are a newbie who is wondering to start learning sewing.
Selecting the stitch type is super easy- just turn the dial and get your desire stitches. The presser feet of the sewing machine allow easy changing system. By using quick-change sewing feet, you can easily change the presser feet. Additionally, four different feet are included in the sewing machine – zigzag foot, zipper foot, button foot, button sewing foot. The machine is also suitable for sewing tough sleeves, cuffs, and pant legs.
Apart from these, the quick-set drop-in top bobbin is easy to set and provides quality stitch. The machine offers a crystal clear bobbin cover and bobbin, allowing you to see when you are low on thread. The drop-in bobbin helps to maintain the position of the bobbin, resulting reliability of standard and quality stitch. On the right side of the machine, you will also see the threading diagram that guides you in the way of upper threading position along with wind and positioning bobbin.
Talking about the structure, the sewing machine uses a metal interior that makes it a sturdy tool while the built-in hand ensures easy portability. The LED light gives you a super-bright work area so that you can work efficiently. The machine also comes with a detailed instruction manual that helps you to start sewing. You will also fall for the DVD and find it very easy to follow the instruction.
However, there is no speed control. Speed control is not the feature of the model. Rather, you have to use the foot controller for controlling the sewing speed and for starting or stopping the sewing. Another disadvantage to mention, the machine is only suitable for thinner fabrics. It is worth mentioning that there is no on/off button which means your machine is always switched on for sewing.
PROS:
Economic
Feature-rich machine
Lightweight
Easily portable
Quick start manual
Easy stitch selector
Adjustable thread tension
Bright working area
Jam-resistance
CONS:
No Speed control
No automated needle threader
Not recommended for heavy-duty materials or thick fabrics.
No on/off or start/stop button
back to menu ↑
SINGER Tradition 2277 – Mechanical Machine for the Starter
Our next pick is another machine from the pioneer brand- Singer. Singer Tradition 2277 is a great mechanical machine designed for beginners and perfect for small projects, garment repairs, and DIY. The lack of bells and whistles makes it a great choice for those who are searching for something simple. Unfortunately, the machine is not suitable for advanced or experienced sewists.
The sewing machine includes all the essential features that beginners need to focus on. It includes 23 built-in stitches along with a fully-automated one-step buttonhole which helps you to attach the button with ease. Selecting your desire stitch is super-easy and straightforward-just adjusts the dial knob until you reach your desire stitch pattern. The added features are suitable for almost all types of fabrics, no matter whether it is thick or thin.  The LED illuminated working area ensures a bright area for your work. Therefore, it is suitable for older and people with poor eyesight.  An automatic threading system is an excellent option for elderly people or people who are suffering from poor eyesight. It will give you a hassle-free sewing experience.
Additionally, no complicated assembling is needed for the machine. In fact, it will come ready to use mood and perfect for the people who wanted to start quickly. The use of a heavy-duty metal frame makes the machine durable and ensures longevity. It can easily handle multiple layers of fabric and suitable for both thick and thin fabrics.
The great financial investment for the bucks!!
However, some users complain about the bobbin. According to them, the bobbin system sometimes causes spooling or thread jamming. They also claim that they find issues with thread tension. On the other hand, some users express that they struggle with automated threader. Sometimes, the reverse lever becomes sticky.
PROS:
Durable and sturdy
Compact and portable
Affordable
Simple to use
Easy setup
Best for beginner
Easy to thread
Suitable for both thick and thin fabrics
CONS:
Not for the professional or experienced sewist
Thread jams
Problems with thread tension
Less built-in stitches
Not well-featured
Reverse lever becomes sticky sometimes.
back to menu ↑
SINGER 7258- Best Computerized Machine for the Beginners
Also familiar as the Stylist or Quantum Stylist, SINGER 7258 is a computerized sewing machine that comes with a wide array of features and options. As a beginner, it is suggested to go for a machine that not only simple to use but also offers essential features. But, as time passes, you will be experienced and gain knowledge and skill to go to the next level. Therefore, you should opt for a sewing machine like SINGER 7258 which is suitable for beginners as well as the advanced users.
It helps you to easily find your way through the various features and options regardless of your level of expertise and experience. The machine boasts for its 100 different stitch patterns, 13 left/right needle positions, six one-step buttonhole options, and ten presser feet. The manual is easy to read and provides easy instructions for setting up the machine.
Though it is a computerized sewing machine, you cannot connect your laptop with it. In doing so, you need a latest model. The best about the model is the sewing machine can handle almost all types of fabrics including denim, leather, and fleece. You can sew both thick and thin fabrics. The zipper foot allows you to sew zippers easily. For different purposes, you can program the needle position and get your desire position. The sewing machine also sports six one-step buttonhole options: two bartack, two keyholes, two round end stitches, and one endless buttonhole, excelling creating wonderful buttonholes. Moreover, the foot pedal of the machine gives you the liberty to choose different speed control with a maximum speed of 750 stitches per minute. You can also adjust the length and width of the stitches. Apart from these, Automatic Reverse Button is there in case you want to sew stitches in reverse.
The machine is made with aluminum and heavy-duty plastic, making it one of the sturdiest sewing machines in the market. You can also move it easily.
However, monograms fonts are not a feature of this model though you can do this using a decorative stitch. The machine also does not provide enough space for king size quits. No lever is there to lower the feed dogs. Not only that, the machine also lacks automatic thread cutter and it has only a standard shrouded blade. Lastly, the machine does not come with a case.
PROS:
Portable
Sturdy
Includes free arm
Wide range of stitch selection
Efficient tension system
Versatile
CONS:
Comparatively costly
No monograms fonts
Insufficient space for king size quilts.
No automatic thread cutter
No  lever to lower the feed dogs
Little bit noisy
Buying Guide – How to Choose the Right Sewing Machine for You?
There are mainly five types of sewing machines:
Mechanical or domestic sewing machine
Computerized or automated sewing machine
Electrical sewing machine
Serger or overlock sewing machine
Embroidery machine
However, you can pick a beginner sewing machine from two basic types: Mechanical Machine and Computerized Machine. A Mechanical machine is a basic sewing machine where you need to use knobs for adjusting the settings. It is a good starting tool for beginners while a computerized machine offers a variety of built-in switches and is designed for sewers from all levels.
There are some common areas where you should focus on while buying a sewing machine regardless of its type –mechanical or computerized.
How easy is it to set up?
How easy is it to use?
Does the machine include a detailed user manual or not?
What kind of fabric can it sew or handle?
How durable is it?
How many stitches are built into the sewing machine?
Does it come with an automated needle threader?
Is it portable?
So, you should follow the following features while picking a sewing machine for you.
Remember to pick the best one- select quality over fancy-features.
Easy set up:
Always get a machine that is easy to setup. A beginner machine should be the one with an easy setup.
User manual:
A good machine is the one that comes with a detailed handbook or user manual. Before purchasing, check the user manual- is it pictorial and easy to follow or not.
Fabric type:
Consider the type of fabric that you may use in the sewing machine. Some machines cannot work well with thick fabrics like denim. So, before buying a machine, check whether the machine can work with your desired fabrics or not.
Type of sewing:
Check the type of sewing – before buying ask yourself what type of features you want from your machine. If you want to sew thick fabrics like denim, you should go for a sturdy machine and a machine that offers sewing facilities for these types of fabrics.
Types of sewing machines:
Sewing machines are categorized based on sewing purposes. At first, find out your sewing goals- do you want to quilt? Or do you want to explore your creativity through embroidery works? Or do you want to finish simple DIY projects? Based on your sewing purposes, pick the right machine. If you want to do embroidery, go for an embroidery machine. On the other hand, if you want a sewing machine for mending or other repairing tasks, go for a mechanical one.
Durability:
While buying a sewing machine, check the material that is used to make the machine. Most machines come with aluminum frame and heavy plastic exterior.
Number of built-in stitches:
We will recommend you to go for a sewing machine that has at least 9-10 built-in stitches. Some of the essential stitches are- straight stitch, zigzag stitch, stretch stitch, Tri motion, blind hem, and buttonhole. So, before purchasing check whether your machine has these stitches or not. However, do not fall for the machines that offer 100 stitches. Remember, most of the sewing tasks can be finished by using only 3-4 types of stitches.
Automated needle threader:
An Automated needle threader is a must feature of any modern sewing machine. You need to thread your machine whenever you want to sew. A built-in threader helps you to thread the machine easily and it will save a lot of your time. Even people with poor eyesight will be highly benefited from the feature.
An Automated Needle threader is the eagle eye for your work.
Automatic buttonholer:
Some machine comes with automatic buttonholer where you need to insert the button in a slot and the machine will sew the buttonhole. So, if your sewing machine has this feature, it will be a bonus.
Free Arm capability:
A free arm allows the user to sew narrow, round garment pieces like sleeves, and pant hems. Unless free arm feature, you cannot be able to sew this efficiently.
Top loading drop-in bobbing:
Gone are days of the poorly designed bobbin. Top loading drop-in bobbin just pops out and of the top of the sewing surface. This type of bobbin is covered by a transparent plate so that you can see when you are low on thread.
Portability:
Portability is another feature you should check. However, most of the modern sewing machines are potable.
Apart from these, you should also check the price, warranty, and customer service rating of the products.
Conclusion:
In short, finding a beginner's sewing machine may be daunting unless you know your goal or the type of sewing machine according to your level, budget, and purpose.
No matter which brand or type you choose, always ensure that your machine offers all the necessary accessories for setup along with durability, portability, smart design, metal or sturdy construction and excellent performance. Get the best within your budget.