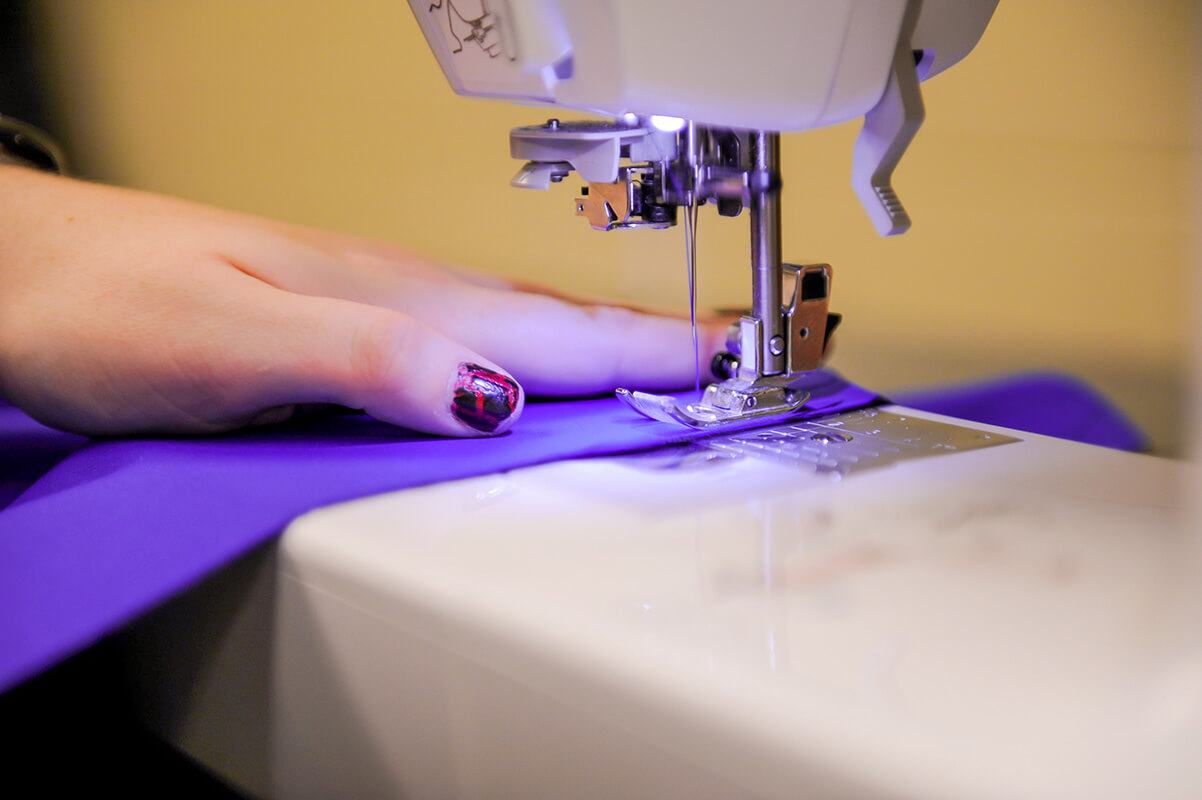 Planning to make a fancy tutu dress or princess' dress for your daughter? Or want to scare people with your unique Halloween dress? Or just want to alter your existing dress for making it more attractive? Nothing can be more useful than a sewing machine while it comes to fixing a cloth or making your desired piece. However, as a beginner, it may be a little bit difficult for you when you hear words such a bobbin, backstitching, edge stitch, hem, etc. At the same time, it will be exciting as it is a new journey for you. The article teaches you how to sew clothes with a sewing machine and shows you some mandatory tips and techniques for sewing.
How to Sew Clothes With a Sewing Machine Step By Step
Though I started sewing in my teens, I experienced sewing from my early childhood. My mother is an excellent woman with extraordinary sewing skills. I have seen her work very carefully. As a result, it becomes easy for me to start sewing. However, if you have not experienced sewing or you have never seen someone to do so, you may feel scared or start sweating. But trust me, it is pretty simple. The instructable shows you clear and straightforward ways to begin your journey. Though sewing is entirely a practical work, the article guides you to make your journey easier.
Step -1: Know thy machine
Know thy machine-like Socrates' quote "Know thyself", we should say, know thy sewing machine if you want to work properly. Know your sewing machine. The first thing you should understand while starting sewing is to know your sewing machine. A sewing machine can be a super handy tool if you can be able to use it properly. So, the first step for your sewing journey will start with the concept of sewing along with machine terms. You should know how to thread, how to change the setting and how to fill up bobbin with threads, etc.
Step 2: Every machine is unique
Remember, every machine and brand is unique. The best part is to start with the user manual. Before starting your sewing machine, gather the essential elements such as fabric, thread, pin, scissors, and more.
Step 3: Start with the easiest one- check the setting
If you buy a sewing machine from your local markets, the seller may show you how to sew. Or you may learn sewing from someone who has experience. Lastly, you may follow an online video tutorial for starting. No matter which method you are tracking, start with the easiest one. For example, after mastering the systems of threading or understanding the settings, you may begin to your sewing with the straight lines. Straight lines are the most common and easiest method of stitching. Not to mention that it is the mandatory way of stitching and except in some areas, all types of patterns and fabric can sew with this pattern.
Step 4: Start your real work- Sewing
At first, select your fabric for sewing and create a crease so that you can sew it as straight. As a starter, you may iron the fabric for finding a better ridge.
Check the bobbin and thread of the machine.
Pick the right type of needle-based on your fabric. As a beginner, I will suggest you choose lightweight material. So does the needle. Choose a medium-weight needle. Needle choice depends on several things such as fabric weight and the types of stitching.
Start with medium-stitch length. Some machine comes with knob while others include a multi-stage stitch. The average or standard stitch length is 2.5mm. This medium-stitch length is perfect for lightweight to medium-weight fabric. On the other hand, 4 – 5mm is considered as long stitch length and generally used for basting and topstitching.
Basting and topstitching
Basting is a temporary long sewing line. The purpose of this stitch is to hold the fabric layers together so that you can sew your desired lining easily. Moreover, topstitching refers to one or more rows of stitching that are visible from your clothes' right side. You must see this sewing technique in the jeans pant or jackets. And you know that jeans are neither lightweight nor medium-weight. So, for jeans, the long stitch is required.
Select 2.5 mm length as your stitch length.
Needle position
Always start your sewing, placing the needle in the high position. You can also stop your sewing in this position.
Fabric position
It is silly to write – you must know it. You should place the fabric beneath the needle. If you have a line like a crease, place the crease under the needle in a straight position.
Pressure Foot lifter
Pressure foot lifter is used to make the pressure foot in the upright or down position. It holds the fabric firmly, making your work easy and smooth. When you want to sew, you must down the pressure foot.
Feed Dogs
There are three teeth rows in a sewing machine. At the time of sewing, these teethed portions move continuously. It would be best if you put your cloth in a position so that the feed dogs stay under the fabric.
Hold the fabrics
As the whole environment is ready, this is the time for starting your discovery. Use your fingers to hold the fabric and press the foot pedal for beginning sewing. So, you start sewing. As time passes, use various types of cloth and tests each so that you can get a clear idea about the kind of stitch and the required stitch length.
Want to Stop sewing?
So, you stop your sewing. Now, how to release the fabric as it is stuck firmly? Just, draw up the pressure foot, pull out the fabric, cut the thread and see your creation.
At a glance:
Fill up the bobbin with thread.
Choose a lightweight fabric and select medium stitch line.
Place the needle at a higher position.
Place the fabric under the needle and above the fed dogs.
Use your fingers to place the fabric while sewing.
Press down the foot pedal and start sewing.
Some useful tips:
Always wash the cloths and iron it before sewing.
Have you noticed any difference while you slow down or speed up your pedal? Try to maintain the same speed throughout your sewing. It will give you an even or equal type of sewing.
Always pick your sewing place wisely. Choose a well-lit area for sewing.
End Words
Though as a starter, it may seem challenging to sew. But whenever you start it, you find the simplicity of the job. Be familiar with the machine and start your work.